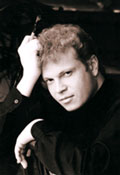 Renowned American and international portrait and figurative artist, scholar and spokesperson for the traditional school of classical art, Igor V. Babailov, M.F.A. painted his first portrait at the age of four. He is a recipient of national and international competitions, awards and honors, and is a master of fine art graduate of the world acclaimed Surikov Academy of Fine Arts. His fine art education (1974-1990) belongs to the Russian/European academic school of art. He is a third generation student of the master painters I. Repin and V. Serov.
Honored with the title "Living Master" by the Art Renewal Center (ARC), Mr. Babailov is an accomplished artist with outstanding credentials having attained the highest level of fine art education and to paint some of the world's most important leaders and influencers. Over the past 20 years, he has painted numerous commissioned portraits of social, business and political elite. His notable portraits and figurative paintings are in important official and international collections including those of President George W. Bush, Jr. Collection of The Bush Presidential Center ; Former Mayor Rudolph Giuliani of New York, Collection Giuliani Partners, N.Y.C., President V.V. Putin of Russia, Collection of The Kremlin; Nelson Mandela, Collection of the Mandela's South Africa; Senator Hillary R. Clinton, Collection Clinton Presidential Library, Prime Minister Brian Mulroney, Collection of the House of Commons, Prime Minister Jean Chrétien, TV Celebrity Regis Philbin, Frank Military, Warner Chappell Music, NYC, Collection Frank Military Jr., Hollywood, California and others. Mr. Babailov is painting the portrait of one of America's most brilliant pianists, Byron Janis, commissioned by his wife Maria Cooper Janis, daughter of film star Gary Cooper. He was recently featured in New York Magazine, as a top ten portrait artist and the "Robb Report" Magazine.
Painting multi-figured Murals is traditionally recognized as the highest achievement of the artistic expertise. Besides being a portraitist, Mr. Babailov's uniqueness as an artist is also evident in his large-scale mural size works such as the historical painting of the Columbus Voyage to the Americas, entitled "For Gold, God and Glory", multi-figured composition "BELIEVE", official historical portrait of Pope John Paul II, painted in commemoration of the World Youth Day, Collection of the Vatican Museum. His "Who has to suffer…and Why?" 10'x 8' mural painting, portraying children of different backgrounds, is currently underway and it is dedicated to the innocent victims of world terrorism.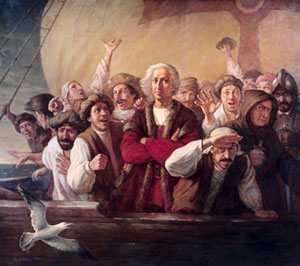 Igor V. Babailov
For Gold, God and Glory
Oil on canvas, 70"x79"



Mr. Babailov is also the American Director and Co-Author of the international Panorama projects, such as the recent one in the Attaturk Museum, Turkey.
He is an exclusive speaker on the Harry Walker Agency – America's leading executive lecture agency, including such celebrity speakers as President Bill Clinton, and others. Some of his distinctive family portraits include the Molsons, Pushkins, Desmarais, Khrushchev's and Ambassador and Mrs. Ruggiero of Rome. In 1996 he organized the first official delegation visit of American artists to Russia and has taught at the Florence Academy of Art in 1999. There are two books published on his life and works. His portrait studio is in Long Island, New York. Dr. Henry Kissinger calls his portraits "Marvelous!" and Frank Military says "The Michelangelo of today!" Dick Martin, Executive VP of AT&T states, "We are of course familiar with his work and outstanding reputation." Sen. Hillary R. Clinton described her painting as "wonderful."